take something - leave something

project team: avşar gürpınar, cansu cürgen, nurcan bayrakçı, tuğba yalçın

this interactive installation aims for a transformation of a real setting to a dreamy one with help of visitors. Photos selected from different student/apprentice workshops are hanged on lines at various heights in the room. visitors might take one or several photographs, and we encourage them to leave 'something' -anything- behind to replace what they have taken. this way, the 'real' setting is transformed through the choices and behaviours of visitors, and the life of students/apprentices gradually substituted with the one of the visitors.


al-bırak

proje ekibi: avşar gürpınar, cansu cürgen, nurcan bayrakçı, tuğba yalçın

Bu etkileşimli yerleştirmede ziyaretçilerin oda içerisinde hazırlanan 'gerçek' bir durumu 'düşsel' bir durum haline dönüştürmeleri amaçlanmaktadır. Oda içerisinde ipler ile farklı yüksekliklerde oluşturulan hatlar ve bu hatlar üzerinde fotoğraf atölyelerinden seçtiğimiz fotoğraflar bulunmaktadır. Ziyaretçiler bu fotoğraflardan birini ya da bir kaçını alabilir, ancak aldığı fotoğrafın yerine kendinden bir 'şey' bırakmak durumundadır. Böylece odayı hazırlarken ortaya konan 'gerçek' durum, tercih ve davranışları üzerinden bir dönüşüm geçirmekte, öğrencilerin ve çırakların hayatı ile ziyaretçilerinki yavaş yavaş yer değiştirmektedir.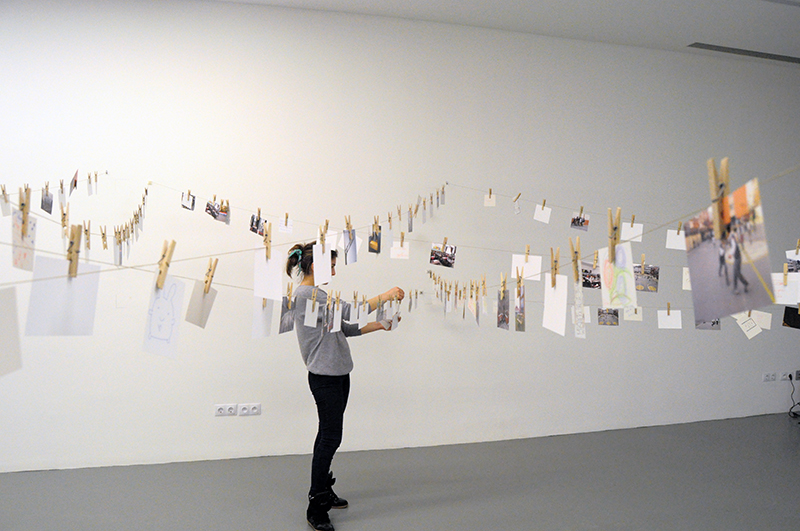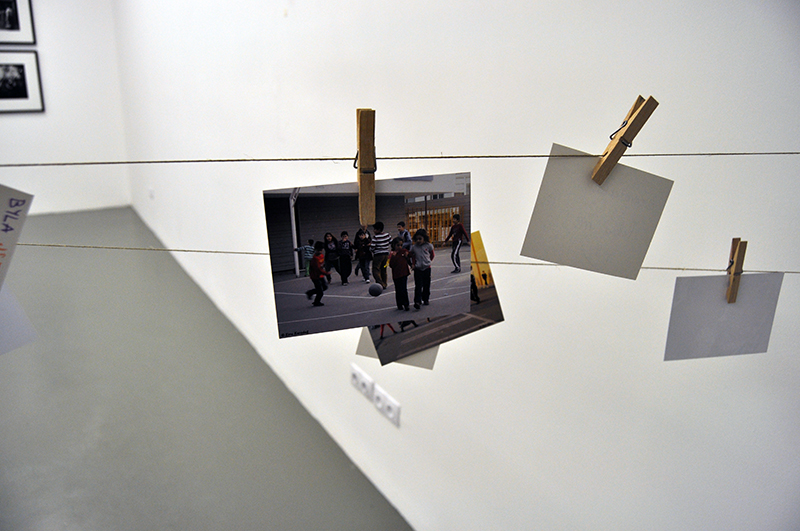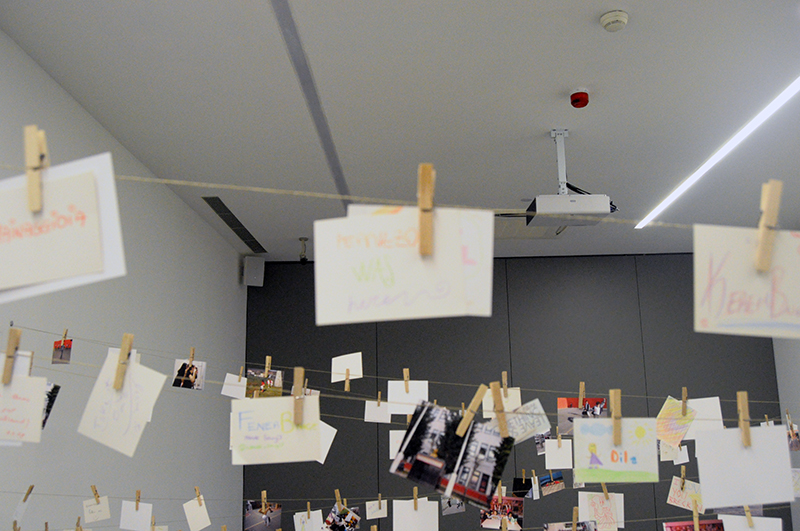 CARGO COLLECTIVE, INC. LOS ANGELES, CALIF. 90039—3414