The New Domesticity Project aims at rethinking the domestic life in a living space, designing furniture that corresponds to this life with its broadest sense, in a conceptual way.
Furniture reveals its real possibilities of form and function when it is critically assessed as a supplier of function (fourniture) or 'movables in a dwelling place' (mobile), instead of conventional archetypes such as tables, chairs, cupboards or sofas. Defining the design needs not simply from a pragmatic perspective, enables the designer to escape from categorical/paradigmatic congestions, thus by eluding the conventional rituals and easy formulas of professionalism, the physical and mental space of a more unique and unconstrained design activity could be established.
This project is based on the idea of going beyond the conventional tools and practices, benefiting from Istanbul's co-existing pre-industrial, industrial, post-industrial manufacturing methods within a holistic perspective.
While exploring the critical position of furniture in both domestic and urban context and discussing the theoretical and historical background of the issue, a speculative domesticity took shape through a collective work with furniture and other elements. The project consists of four main phases; research, design, production and setup.




Yeni Evcil(l)ik Halleri projesi, ev hayatının yeniden düşünülerek bu hayata karşılık gelen mobilyanın bir ürün değil bir kavram olarak, en geniş anlamı ile değerlendirilmesini amaçlar. Araştırma ve tasarım süreçlerinin ardından üretim fazında İstanbul'daki endüstri öncesi, endüstriyel ve endüstri sonrası üretim deneyimlerinden de faydalanan proje, mobilyayı mekan, ev ve gündelik yaşam üzerinden ele alıp, mobilya ve yardımcı elemanlarıyla kolektif bir çalışma sunuyor.

english:

ddw main page, xxi

turkish
arkitera, bi özet, xxi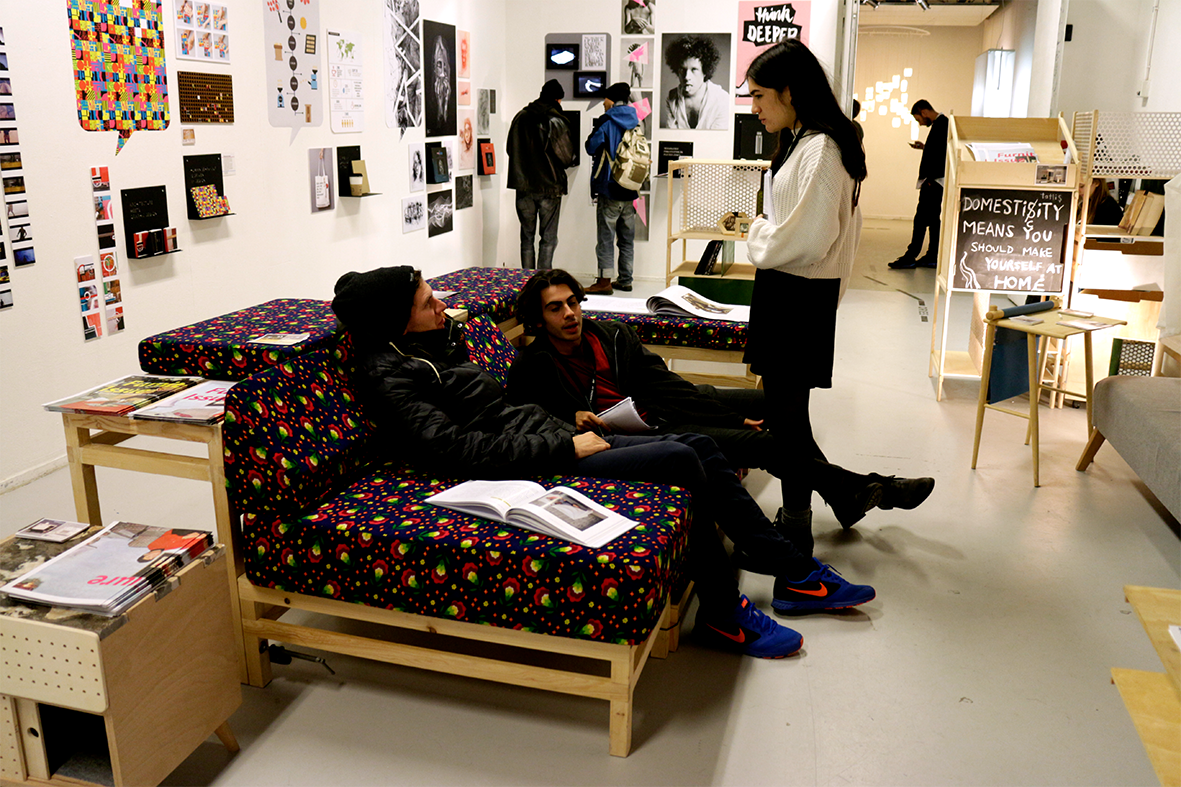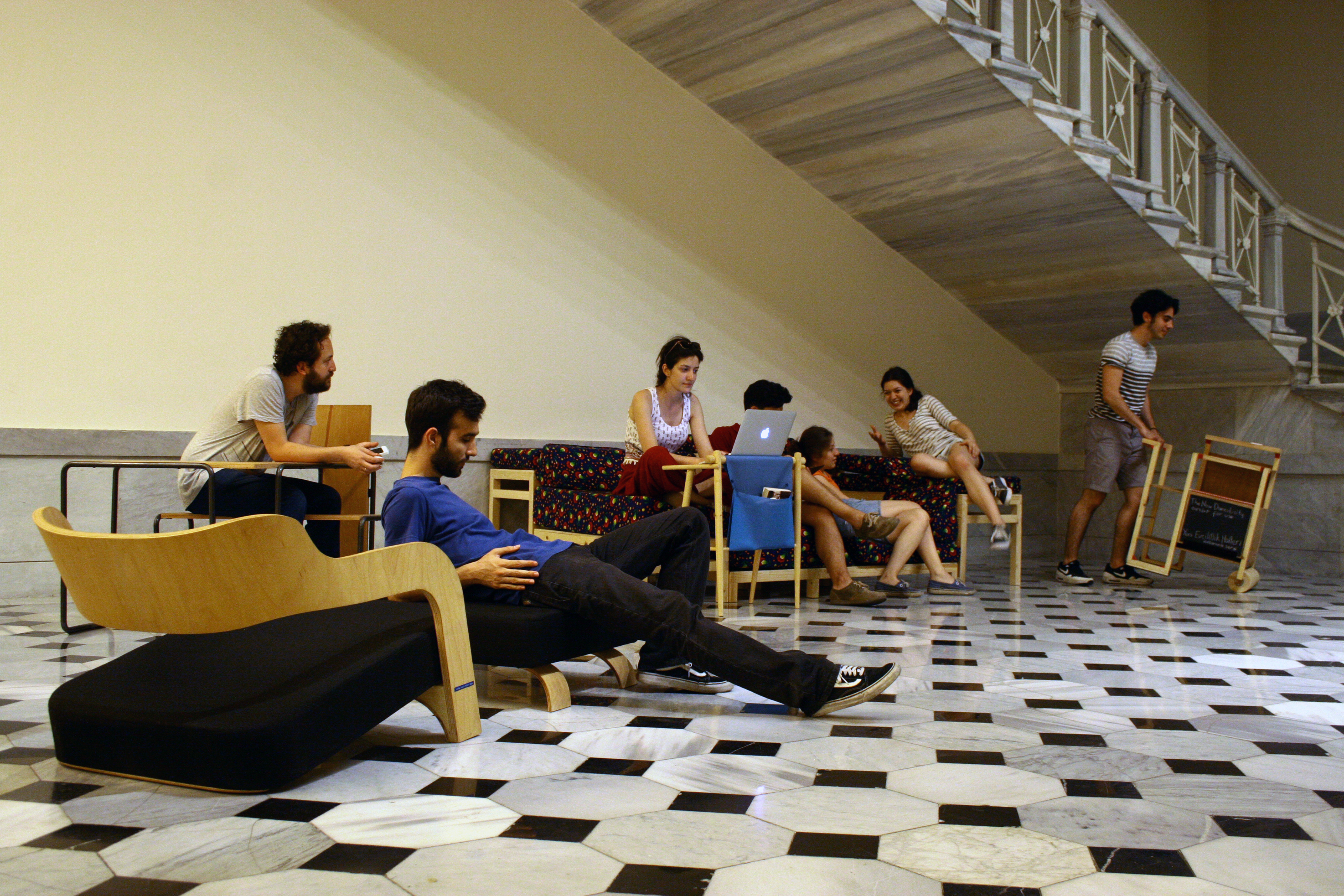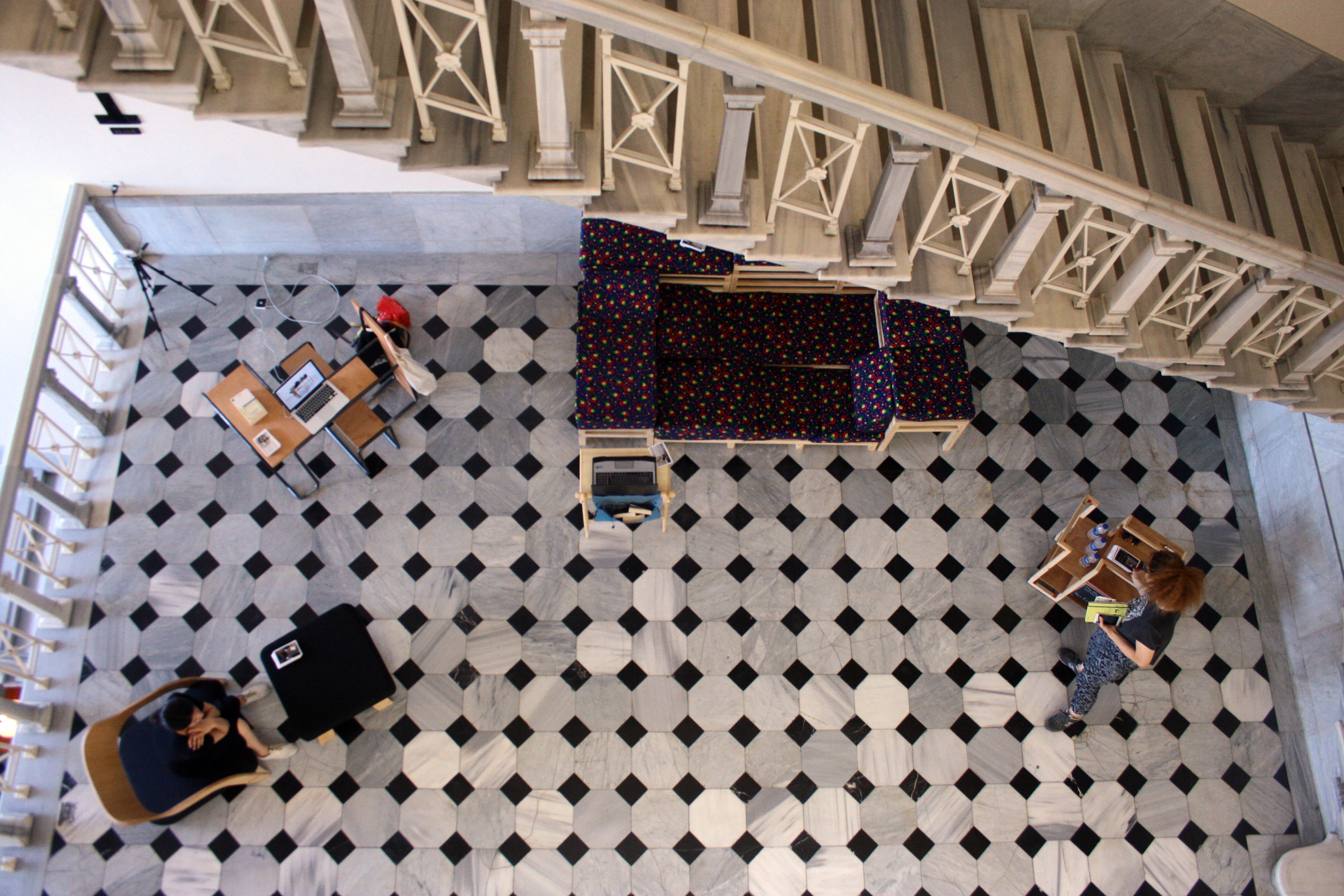 Coordinators // Koordinatörler
Asst. Prof. Avşar Gürpınar // Res. Asst. Görkem Özdemir // Adnan Serbest


Exhibition Design // Sergi Tasarımı
Res. Asst. Cansu Cürgen // Merve Bedir

Students // Öğrenciler
Arad Kris Suna // Cem Örgen // Derya Akdemir // Ecem Aksoy // Elif Cansu Kayıkçı // Esra Tokat // Günbike Erdemir // İkra Kılıç // İlkem Ege Sözbilir // Işıl Terzioğlu // İzel Demirhan // Gökberk Günday // Mert Çetin // Mertcan Avcı // Nur Horsanalı // Nur Seda Şahin // Pelin Işlak // Selin Işıldar // Sena Ortaç // Tufan İşcan // Utkan Kanberoğlu // Yağmur Kocaman


Graphic Design –Book, Visuals, Posters, Postcards // Grafik Tasarım –Kitap, Görsel, Poster, Kartpostal
Görkem Özdemir // Liana Kuyumcuyan // Yağmur Kocaman // Esra Tokat // Nur Horsanalı